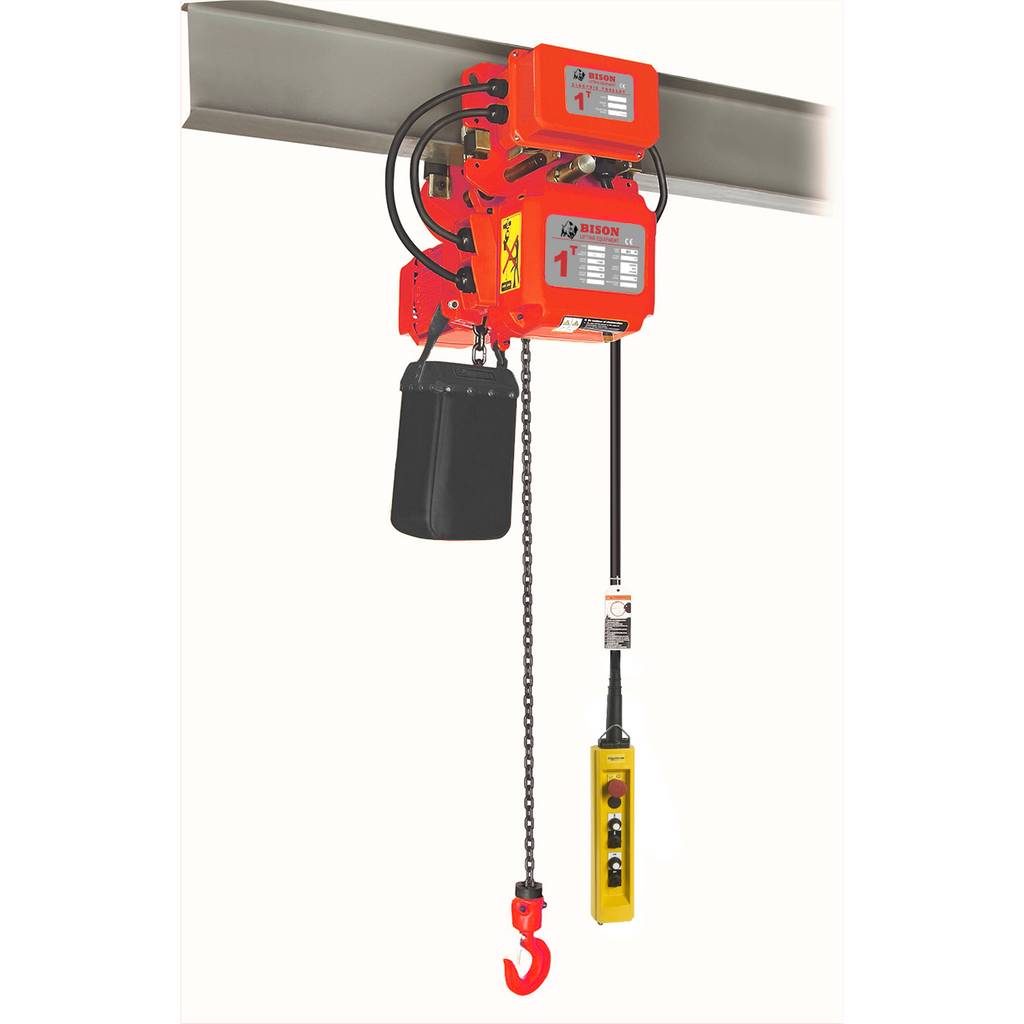 1 Ton 3PH 460/230v Hoist + Trolley
Bison's dual-speed hoists are great for lifting applications where low speeds are required for greater precision and control with the benefit of a high speed for productivity. They include a lightweight aluminum body with a fan-cooled motor, standard thermal motor protection, friction-clutch, limit switches and a safety brake. Bison hoists feature Schneider Electric™ contactors.
Specifications
Code
Size
Standard Lift Height
Push Button Cord
Head Room
Lifting Speed
Motor Output
Trolley Speed
Trolley Output
Load Chain Size
Chain Fall Lines
Hoist + Trolley Weight
Shipping Weight
HHBD01SK-01D + WPC01D
1 Ton
20 Ft
17 Ft
18.11 inches
25/8 ft/min
2 Hp
66/23 ft/min
1 Hp
8mm
1
258 lbs
275 lbs
- Complies with ASME B30.16
- H4 rated motor
- Dual Voltage 460v/230v (comes prewired for 460v)
- Control Voltage: 48v
- IP65 Ergonomic pendant controller
- Easy maintenance control panel
- Chain Bag included on all standard models.
 CONTACT US  FOR A QUOTE ON CUSTOM LENGTHS
Select the quantities in the table and then click "Add to Cart" at the bottom of the table:
---
More from this collection